One of the great compliments of my life happened last week. A dear reader friend and past client said she only listens to five podcasters now that the pandemic has hit: Brene Brown, Krista Tippett, Rob Bell, Richard Rohr, and myself.
I cried a lot — to even be named with those people is itself an honor and a delight.
AND ALSO.
The trap of being named with those other gorgeous humans is: they have access to funding, to levers of power, to enormous institutions, and to one another. I do not.
I have never had a #1 New York Times bestselling hit, I receive no grants or scholarships or dollars from endowments, and I have never been named one of Time's most influential people.
I have no paid team of people who do my bidding; no graphic designer on staff to fluff the shit out of my words and make them more lovely for social media; no interns or assistants to check my email and deal with every last request that's make of me; no stand-in or liaison to answer the deep, lovely, impossibly complicated messages I receive and respond to on a daily basis.
It's just me, here, trying to serve up podcasts and breathwork and poems and blog posts while coaching gorgeous souls in their businesses and staving off my own trauma responses to the pandemic. (To be honest, I cried for nine hours on Saturday. I wish I was exaggerating or being dramatic, but nope, a full nine. Fucking. Hours.)
The truth is, I can't do it this way anymore.
By the time I've taken care of my clients in pandemic world, I have no energy left to even consider making something else.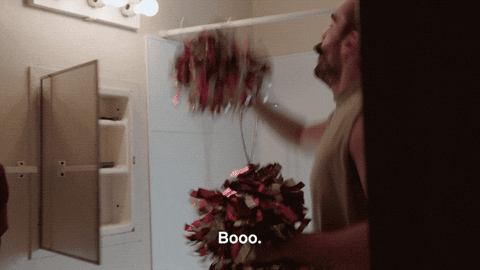 I can't keep generating life-giving messages and breathwork classes (46 since pandemic lockdown started!) and podcasts from the depths of my soul for zero dollars and hoping that you'll hire me for business coaching someday. (The email message I've most often received over the years is a tremendous thank you for my wisdom from women who sign off with the hope to hire me 'someday.')
This is not a failure on the part of you or of any other member of my audience! Of course you want to work with me someday — I'm really fucking good at business coaching! And of course you want to shoot me a note to say thanks, which is a good and solid and loving and wise choice, and I appreciate each one!
This is a failure of my ability to tell the truth about what I need.

Which is…
I need to be paid for doing all of my work in the world, not just my coaching work — which is at capacity at the moment.
(In this case, 'at capacity' means my own capacity to show up for people, not the financial numbers that will provide enough money for me to have an accountant and health care and food. My capacity to support people at the 1-on-1 level has taken a hit during the pandemic.)
I tend to people's souls, and that is not something that I can do for free at any level for one minute longer, because I've tried and tried and it's eating me alive.
So I'm asking for your help.
Please help me continue making wild, soulful, life-giving work by supporting me on an ongoing basis.
If you have ever considered me one of your secret friends;
if you have ever used my podcast to feel calm or steady or less despairing or less alone or more wise;
if you have ever gained any bit of wisdom, strength, or income from my years of teaching;
if you have discovered the power of breathwork because of me;
I really, really need your help.
I do not have the internal or financial resources to make any more of that work happen without your ongoing support.
THIS IS THE PART WHERE I MAKE A SPECIFIC ASK:
I need to know that you're here, that you're paying attention, and that you'll be the audience waiting on the other side for whatever comes next.
Please support my work with an ongoing contribution of $20 or more per month.
If you don't have $20 a month to spend doing this work with me, that's completely fine. Please don't feel bad because you can't make that happen (or scold me for asking)!
The truth is, I *need* people with $20 worth of bandwidth to pay attention and unlearn a bunch of shit with me.
Knowing someone will hear what I have to say is crucial to me — and watching podcast downloads go up or down in number does absolutely nothing for my soul.
You agree to actually open my emails, read my words, and listen to the podcast; I agree to keep doing and making those things.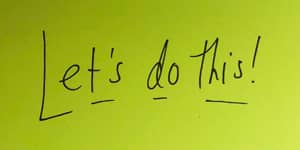 The next thing is WILD.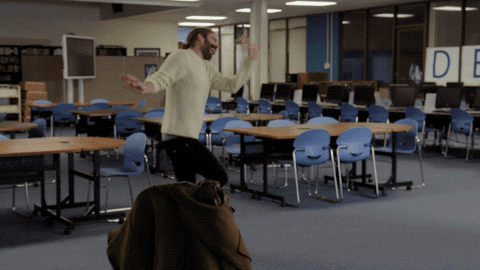 WHAT I CAN PROMISE FOR $20+ A MONTH:
In return for your dollars, I will: show up and report on what I've learned. I can't promise exactly what the 'deliverables' will be, yet, because they refuse to make themselves known to me until I've made this particular ask. (Told you the next work is wild!)
I have no bullet points or lists of 94 things you'll learn.
I cannot offer the solidity of a guaranteed return on investment within X days.
I do not have the strength to design one more free download or perk or bonus of any kind to make this ask more enticing or appealing or BUY-NOW-friendly.
I will unlearn with abandon, then report back and help you unlearn, too.
No more refusing to ask for help. <– see it's already working! You're reading this email!
No more internalized-capitalism-work-no-matter-what-it-takes-from-your-soul levels of productivity.
No more physical, emotional, spiritual, or energetic martyrdom. I will no longer give until it's gone and then give some more.
No more thinking about my work the vast majority of the time, even on weekends, but technically I'm 'resting' because there's no screen in front of me.
I promise that I'll show up, and keep showing up, just like I've been doing for eleven years straight.
But this time, you'll be supporting me as it happens. AND I'LL GET TO REST SOMETIMES (!!!!!).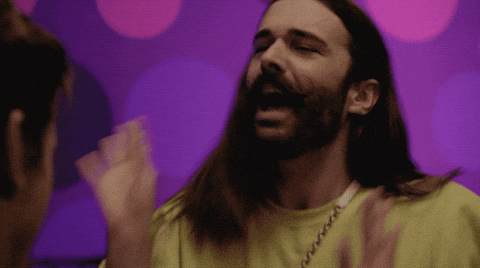 You'll help me work — and eat and breathe and rest and unlearn — and I'll share every last bit of gold I find within me.
For now, that means you'll get emails full of goodness when I've got something new to say. In the future, it might look entirely different. It could be a new book! Or Breathwork Book Club! Or more podcasts! Or some new classes! I HONESTLY DON'T KNOW AND AM NOT ALLOWED TO KNOW UNTIL I SEND THIS FRIGGIN EMAIL.
WAIT — WHY NOT JUST TAKE $1 A MONTH ON PATREON OR SOMETHING, KRISTEN????
I can't provide soul care for any less than twenty dollars a month, even at a casual level, because I get too invested in people and care too much, then I overextend myself and try to support waaaaaaaaaaaaaaay too many people without having had my very basic needs met in very basic ways.
WHAT IF I CAN GIVE MORE THAN $20 A MONTH, KRISTEN?
I'm glad you asked!!!
There is no *upper* limit on your support for this work. All of your dollars will be received and welcomed.
If you can swing $44 or $88 or $200 or $699 or $6999 bucks a month to help me take my work further, I will 100% take it and use it and transmute every penny into the deepest depths of my soul.
There are no bonuses.
There is no hierarchy of perks.
There's just you and me, in conversation like always, but this time I've been completely and totally honest instead of pretending my needs don't matter lalala it's fine. <– See? Unlearning martyrdom! It's already happening!
Thank you in advance for reading and for otherwise being dope AF.
I love you.
– K
P.S. After sending this particular email to my subscribers' list, I got more unsubscribes than subscribers.  HA!  I'm still here, and good riddance, and let's keep on keeping on!
Let's make a goddamn joyous and loving world within this one, together, and I'll cheer you on as you attempt to craft a soulful life from the chaos that swirls all over the planet.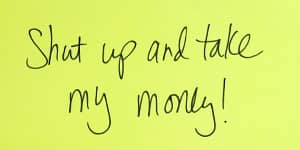 P.P.S. Want to support me with a lump sum 'cause you have some cash now and aren't sure you'll have it later (and/or want to be assured you won't blow it on impulse purchases that are way better in the photo than when they show up in your life? :: COUGHEVERYTHINGONWAYFAIRCOUGH :: )
You can offer a year of support ($20+ x 12 = $240+) right here, and I'll add you to the Secret Supporters list so you get all the updates and whatever magic happens next.