2023 has gone from zero stars to a full TWO stars! ⭐️⭐️
And you can blame Bruce Springsteen.
In breezy, professional speak:
A new Bruce Report episode of That's What She Said is up, and it's all about my encounter with The Boss, remembering what giddy feels like, and how deeply vulnerable it is to share sheer joy.
In how-I-actually-feel speak:
BRUCE SPRINGSTEEN AND I HAD A MOMENT AND IT LOOKED LIKE THIS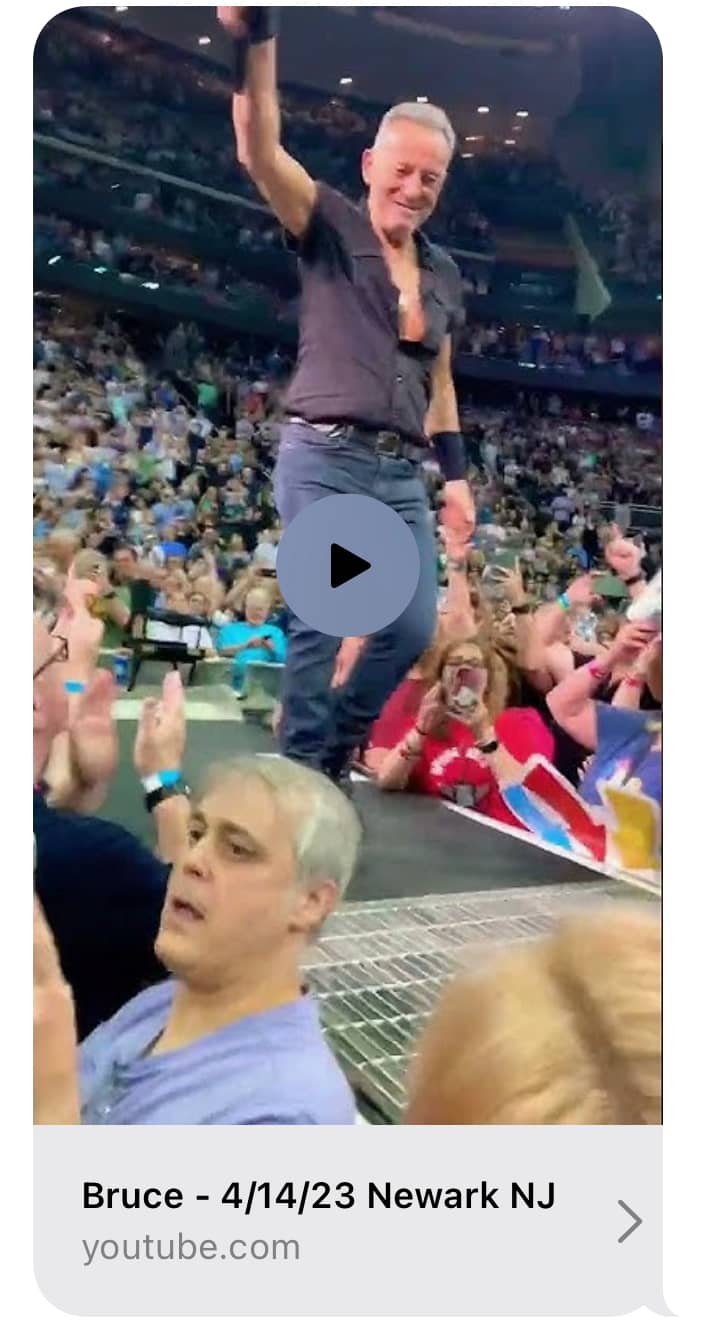 AND FELT LIKE THIS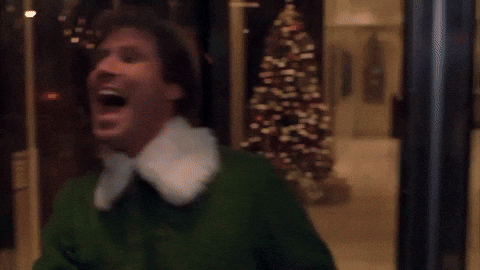 AND I AM STILL SMILING FROM THIS FACE (NOPE I didn't have a camera and YUP he's holding my gaze and YUP the anonymous Bruce fan who sent me this is AMAZING)
AND HERE IS THE NEW BRUCE REPORT.
💥 If you're like, WAIT WHO CARES ABOUT YOUR SEEING SPRINGSTEEN?
I decided to make 2023 about as much joy as I possibly could when I found out my mom was dying. Then she died (fully story here, poems about it here), and dad got cancer, and then he had surgery and he's okay(!!!).
I'm seeing Bruce on tour 6x this year to balance my pain and joy scales, because the past six months have been WOW PAIN. Bruce Report #1 is here.
IN MATTERS OF ADDITIONAL JOY: 👇🏻
Bubs is obsessed with bubbles. 🐶
Hugs,
K
P.S. This is LAST CALL for the Dublin Imaginarium!
Join me for a few days of re-imagining your life from the ground up, starting with every area of life where you say you're 'fine' but actually, you're breathing fire and your family members are low key surprised that you haven't burned the house down with your dragon rage. 😉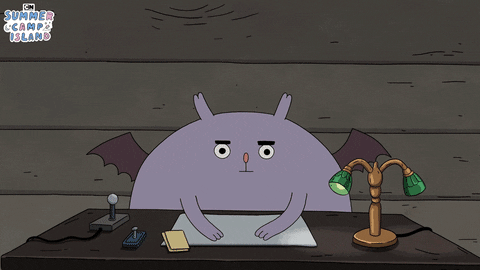 All Bruce media bits were given to me by a random fan whose name I don't know but who was sweet, kind, and delightful enough to send these along! Thank you, guy!