I'm certain you've already read many, many, MANY words about what's been happening in the United States over the past week.
I'm sure you've seen many graphic carousels of ways to be helpful, and also, I am certain…
You have many, many feelings within you about everything that's happening.
There's an indignity and complete lack of humanity
embedded within capitalism
that means we have to push, strive, hustle, and show up
when our hearts are broken,
when our rights are stripped from our bodies,
when the FATE OF THE PLANET ITSELF
has just been legislated away.
There are many, many calls to action on the planet right now: everything seems to be burning.
AND.
THIS SENTENCE HAS TAKEN TEN YEARS OF WRESTLING WITH DEPRESSION TO CREATE, PLEASE READ IT CAREFULLY:
Asshole brain defaults to three categories of thoughts when it wants to take away your power: 'you're too much,' 'you're not enough,' and 'why bother.'
NOW IS FOR SURE A 'WHY BOTHER' MOMENT.
Your brain will whisper that there is ABSOLUTELY NOTHING you can do about the various dumpster fires burning on the world stage right now.
Instead of following that 'why bother' line of thinking, please do something revolutionary: feel your feelings.

Without access to your feelings, you're locked in a cage of numbness that grows sharper and tighter every day.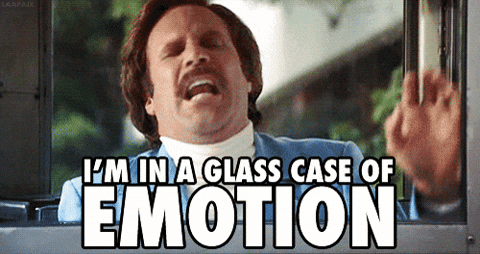 Let your rage become the fire that leads you to action.
Let your sadness guide you to extremely articulate visions for your society and for the world at large.
Let your worry and fear help you crystallize the actions you ARE going to take, the things that DO matter to you, and the people and places you will do everything in your power to protect.
In other words, for the next few weeks, as you watch the world spin even faster and as you grow more and more overwhelmed…please feel.
You are not 'overreacting.'
You are not 'too much.'
You are not 'being dramatic.'
With yesterday's supreme court ruling, we are talking about THE DEATH OF THE ENTIRE PLANET AND EVERY BEING ON IT.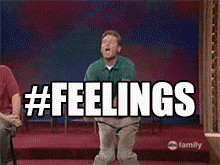 There is NO amount of yelling or stomping or raging or crying you can personally do that would be 'too much' for this situation.
Western cultures label nearly ALL expression of emotion 'too much' – it's why 'Keep Calm and Carry On' might be the U.K.'s greatest export – when, in fact, we are not feeling NEARLY ENOUGH.
When we feel deeply and fully, we pass through the overwhelm of sensations and into clarity, purpose, and wholeness.
When we (try to) amputate our feelings, we grow more numb, more distract-able, and more complacent in every aspect of our lives.
We lose access to our intuition and our deepest knowing.
We hand our power to those who ABSOLUTELY DO NOT DESERVE IT.
We accept poems from those in power instead of FIERCE, DIRECTED ACTION.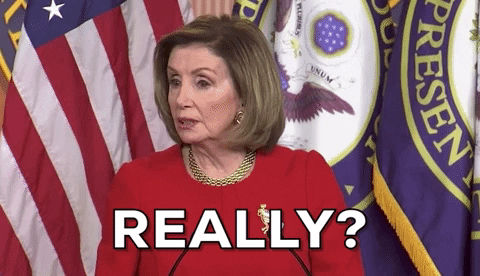 Whatever else you do right now – whichever actions feel deeply aligned and meaningful in this time – I beg you to feel your feelings.
YOU ARE NOT WRONG IN YOUR RAGE.
YOU ARE NOT WRONG IN YOUR GRIEF.
YOU ARE NOT WRONG IN YOUR FEAR,
YOUR WORRY, YOUR PAIN, YOUR HORROR.
YOU.
ARE.
NOT.
WRONG.
Let's stop gaslighting ourselves out of feeling and out of our own bodies, pretending that we best serve the world when we have merely kept calm and carried on.
Please, please, PLEASE find a safe way to lose your shit.
(If you don't know what that means or how that might work, give breathwork a try. There are both free and paid breathwork classes available from yours truly right here.)
It's only with our bodies, feelings, and intuition intact that we can BEGIN to comprehend next moves, strategic plans, and whatever it will take to navigate the coming months.
With you, with you, with you –
K
P.S. This poem wanted to come along for the ride:
Hope is so goddamn heavy
There are days when we manage
to ignore the crumbling
around us, the creak of systems
falling and failing, the latest news promising
more unprecedented events,
more dire circumstances,
more shortages,
more disease.
And there are days when we don't,
can't, won't. When it's all too much
and we turn to each other,
our hearts laid open, to ask
for help and care and please please
don't leave me here
in this mess
alone.
We prop up our best hopes –
sometimes only an atom or two between us,
last of our reserves —
the smallest feast worth sharing,
and in that small glow
we lock eyes.
(If nothing else, right then,
we are not alone.)